YuvRaj Panel is the subsidiary of SmmRaja and is designed to help you sell SMM services fast and easy!
Social media marketing services are one of the fastest growing businesses on the web. Nowadays, everyone is buying SMM services. Whether it is politicians, celebrities, artists or your regular Joe, there is a chance they are doing it.
Yuvraj panel is here to make your money making process more easier. You just need a domain and 11$ to start your new business.
The Working
Process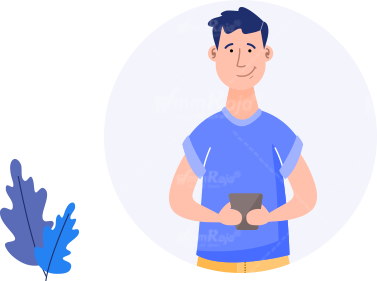 Get YuvRaj Panel

Order YuvRaj panel from the form above.

SetUp YuvRaj Panel

Import services with your margin, Add some payment options.

Start Promoting

Finally, start promoting to get good cash.




YuvRaj Panel
Providing best platform to start SMM Business
Here are some of the qualities that you will not get anywhere else!!





Simple and ready to use platform
Let us do all the complicated technical stuff! If you feel you need to take care of selling and running your online business, the YuvRaj Panel is for you!

The most affordable prices
You get the best prices in the market. Start making money right away, getting the most out of your investment!

Multiple Payment Gateways
Having multiple payment gateways allows you to reach clients globally. The easier it gets to pay, the better your sales will be.

More than 500 services to choose from
Being subsidiary of SmmRaja, you get a chance to offer multiple services to your clients as per their needs. The more services you offer, the more profit comes in.

Migration support
If you are using any other platform to resell smm services, our developers can help you to shift all your data to YuvRaj panel.

Totally Free
Use of YuvRaj panel is 100% free, when you start spending 500$ a month.